Goat Yoga
Sep 18 @ 09:00AM - 10:00AM
FULL DAY SPLASH PASS: $65 / HALF DAY SPLASH PASS (3PM-7PM ONLY): $40 / FAMILY 4 PACK: $225
Recurring Event
(See all)
Recurring weekly on Sunday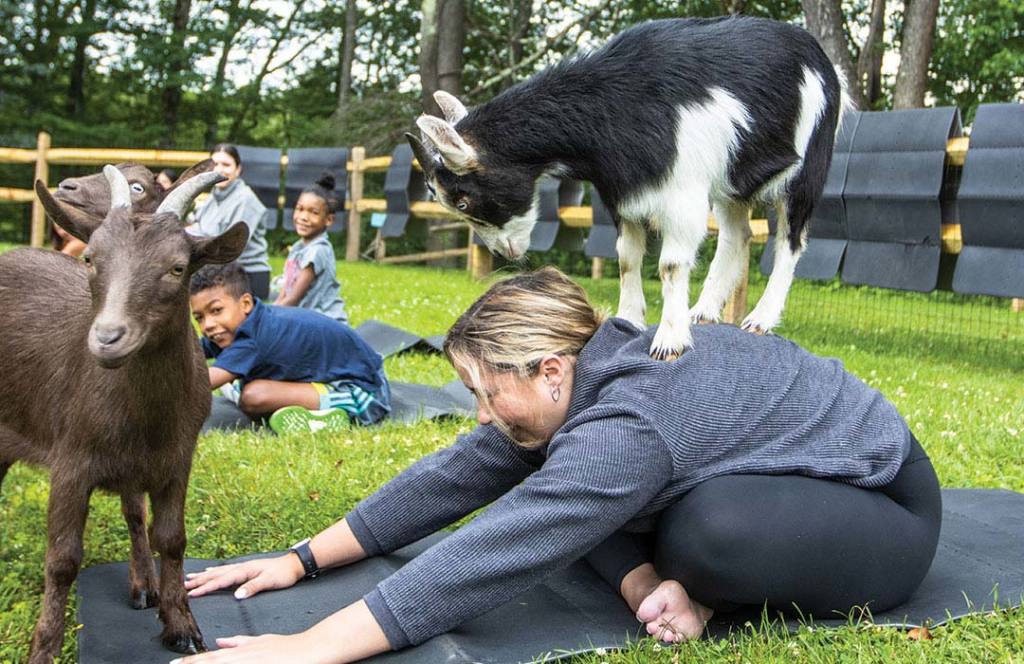 The goats interact with guests in the class by climbing, jumping, and standing on class participants. The goats are super friendly and love the interaction with all of the members of the class.

The act of petting or being near goats will produce an automatic relaxation response. Furthermore, there are many mental benefits of practicing yoga with goats, as the animals enhance communication, will lift your spirits, and help lessen any feelings of sadness or grief.

Disclaimer

The class is given outdoors so appropriate clothing will need to be worn. The goats jump from the ground up onto the participants and sometimes leave tracks.

Closed back shirts are suggested because of the goats being a Hooved animal when they climb on yoga participants in steep positions it is better to have a closed back shirt.

We suggest long hair be put in a hair tie or ponytail during the yoga class. The goats are sometimes attracted to hair product.

Pregnant or expecting mothers should not take the class due to the contact and jumping Goats.

Anyone with pre-existing injuries such as neck back etc. should not take the class due to the contact with the Goats.

Conditions:
No one under 8 years old.
Tickets are non refundable and non transferable but can be moved to an alternate date depending on availability.
Add to Calendar
09/18/22 09:00AM
09/25/22 10:00AM
America/Los_Angeles
Goat Yoga
The Kartrite Resort & Indoor Waterpark
info@thekartrite.com