Haunted Theatre Tours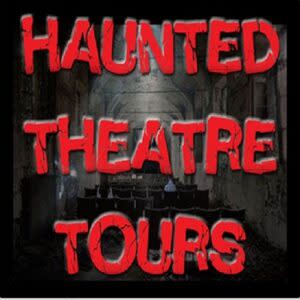 Haunted Theatre Tours
October 6, 7, 13, 14, 20, 21, 27, and 28 at 6:30 PM
Three floors, more than 20 scare stations, 30 plus ghosts, ghouls, monsters, goblins, and other deranged characters. Need I say more.
Archie, the Rivoli Theatre's resident ghost, invites you to his annual Haunted Theatre event. He and his bevy of beauties belles, and berserk buddies will "welcome" all comers and challenge them to boldly go where so many have gone before……and some have fallen to the screams, screeches, surprises, squeals, and shrieks. Will you?
Many will attend…..but not all will emerge from the theatre. Will you? HAHAHAHAHAHAHAHAHAHAHAHAHAHA
Event Starting From 6th October and Ending date is 28th October
Add to Calendar
10/06/23
10/28/23
America/Los_Angeles
Haunted Theatre Tours
Sullivan County Dramatic Workshop
Rivoli Theatre
scdwwebmaster@gmail.com