Dierks Bentley with Jordan Davis & The Cadillac Three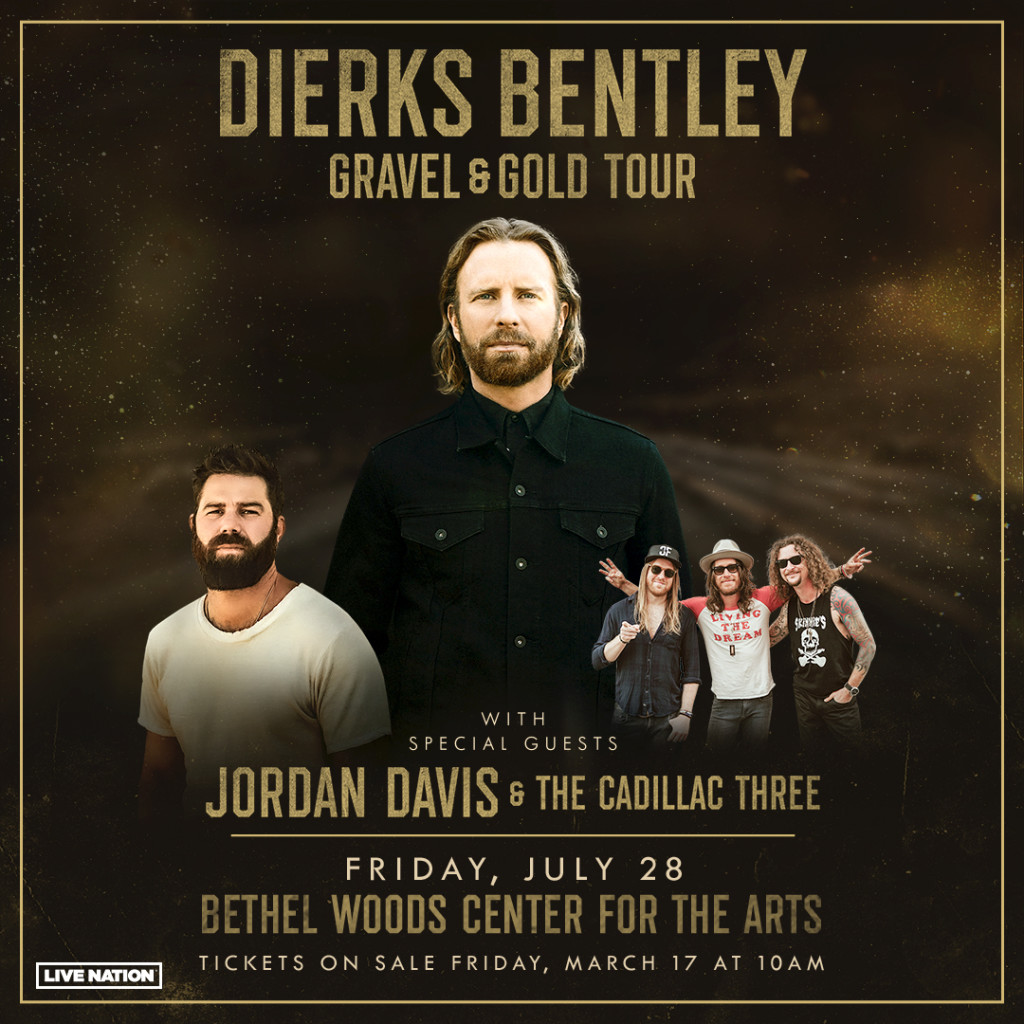 About the Show
 "Anything looks big when you face it in totality," says singer-songwriter Dierks Bentley. "It's like 'How am I ever going to solve this problem? How am I ever gonna get to the top?' But if you take it one step at a time and just keep grinding away, you can do it."
He's talking about the spirit behind his ninth studio album, The Mountain, and after 15 years in country music, the mountains Bentley has climbed could form a range of their own.
To date, the Arizona native has scored 18 Number Ones like "What Was I Thinkin'," "I Hold On" and "Black" and 13 Grammy nominations. He's built a reputation as both a dedicated family man and a forever-young drifter, put in millions of miles on headlining tours and taken the fearless stylistic detours of a truly authentic artist.
With The Mountain, Bentley continues that journey, taking more chances and pulling inspiration from the twisted peaks surrounding a tiny town in Colorado – as well as the uphill battles his fans face every day. Unified by themes of positivity and presence, 13 new tracks range in style from textured rock to acoustic folk, feeling both rooted and expansive at the same time. And in the end, Bentley reaches a new creative high.
https://www.ticketmaster.com/event/00005E629DFC2F99&brand=bethel&camefrom=CFC_BETHELWOODS
Add to Calendar
07/28/23 07:00PM
07/28/23
America/Los_Angeles
Dierks Bentley with Jordan Davis & The Cadillac Three
Bethel Woods Center For The Arts
Bethel Woods Center For The Arts
info@bethelwoodscenter.org