Archeology of Ten Mile River Village/Tusten Village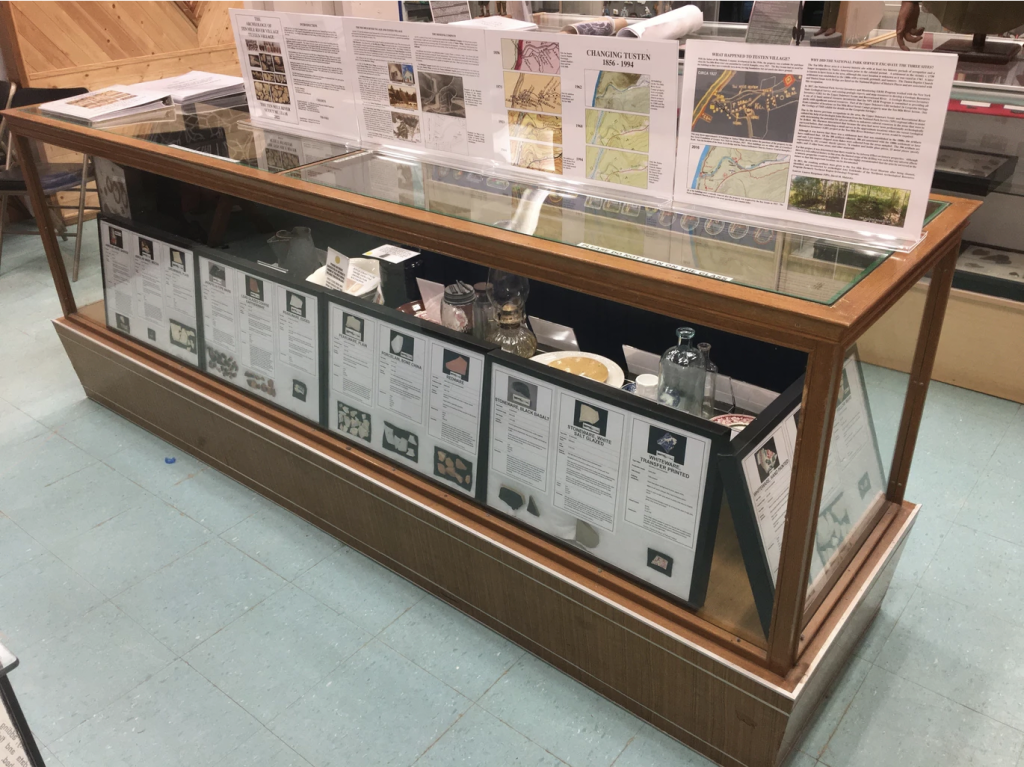 "The Archeology of Ten Mile River Village/Tusten Village" tells the story of the 1800s settlement on the Ten Mile River property, near the intersection of the Delaware River and the Ten Mile River, south of Narrowsburg, N.Y.

It features 300+ artifacts excavated by a National Park Service archeologist in 2018, including 15 different types of pottery and china, most imported from England. The exhibit also includes period antiques inspired by the artifacts.

Ten Mile River Village was first settled as early as 1757. It was the center of the local bluestone mining and lumbering industries, with a saw mill, grist mill, general store, blacksmith's shop, church, cemetery, school and a post office. Bluestone was mined on Tusten Mountain above the settlement.
By the late 1800s, the bluestone and the trees were gone and Tusten Village was basically abandoned. The property was acquired as part of the purchase by the Boy Scouts in 1927.

The TMR Scout Museum is open every day from July 2 to August 26 (except Mondays). It is also open by appointment.

For more information,call the museum at 845/252-2063 or send it a message at tmrmuseum.org.
Add to Calendar
07/02/22
08/26/22
America/Los_Angeles
Archeology of Ten Mile River Village/Tusten Village
Ten Mile River Scout Museum
www.tmrmuseum.org