Senior Cinema
Dec 14 @ 02:00PM

-

05:00PM
$5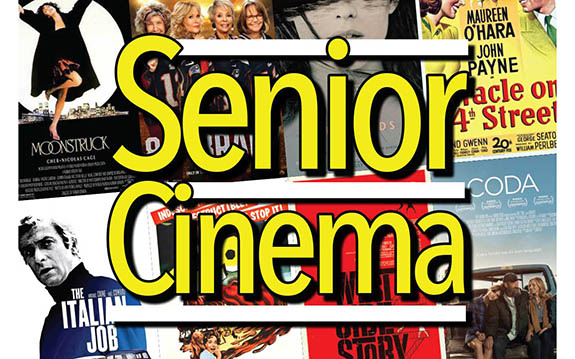 Dec. 14: Holiday Inn (1942)
Senior Cinema Social Finale is the Oscar winning holiday classic "Holiday Inn" (1942) This perennial, Christmas-season favorite teams screen legends Bing Crosby and Fred Astaire as entertainers (and rival suitors of Marjorie Reynolds) running an inn that is only open on holidays. It's a true showcase for lots of singing and dancing, seamlessly wrapped in a catchy story. The Irving Berlin numbers (each one connected to a different holiday) are winners, while Crosby's warm performance of "White Christmas" becomes a movie touchstone (and winner of the Oscar for Best Song)!
DISCLAIMER: This program includes racial and cultural depictions that are outdated and offensive. Although these depictions do not represent the values of Hurleyville Performing Arts Centre or NBCUniversal, they have not been removed in the interest of presenting the original content and preserving history. This program is reflective of the time when it was made and serves as a reminder of the racism and prejudice that was once considered acceptable.
If you have any questions or would like to reserve tickets, please purchase tickets online at the links above, or call the box office at 845-985-4722.
Event Starting From 14th December and Ending date is 14th December
Add to Calendar
12/14/23 02:00PM
12/14/23 05:00PM
America/Los_Angeles
Senior Cinema
Hurleyville Arts Centre
Hurleyville Arts Centre
tialisa@hacny.org