A Lovely Day To Kill Your Spouse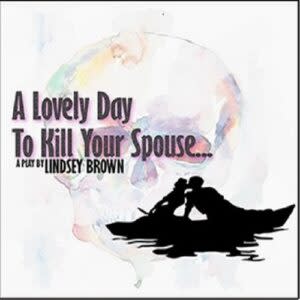 A Lovely Day to Kill Your Spouse
"A Lovely Day to Kill Your Spouse" by Lindsey Brown.
June 9, 10, 16, 17 at 8 PM
June 11 and 18 at 2 PM
The open water, a small row boat and a marriage on the brink. Just how far would you trust your spouse? Or their family? Wealthy couple Graham and Gloria embark on a seemingly romantic getaway but instead plan to kill each other, ever so politely. A love quadrangle is created when his brother and her sister arrive to save them–or murder the pair themselves. Written by New Zealand's Lindsay Brown ("The Last Deck Chair in the Resort" from the 2022 10 Minute Play Festival), this award-winning playwright's work will have you falling out of the rowboat with laughter.
Add to Calendar
06/09/23
06/18/23
America/Los_Angeles
A Lovely Day To Kill Your Spouse
Sullivan County Dramatic Workshop
Rivoli Theatre
scdwwebmaster@gmail.com